The leading B2B marketplace also reported a rise in the demand for COVID-essential gift hampers
It has also observed a surge in demand of products like candles by 56% and kitchenware by 69%
Mumbai, November 17th 2020: In event of the approaching festival period, TradeIndia, one of India's leading B2B marketplaces, has announced a critical month-on-month increase in the demand for various gift items, led by chocolates. With accordance to the current times, the company has also observed a rise in the demand for COVID-essential festive hampers. The ideal gifting option contains a gift box having a durable and hi quality face mask along with an alcohol-based hand sanitizer and a disinfectant spray.
As opposed to the month of September, October proved to be a more lucrative month in terms of gifting sales. The month saw a sharp 120% increment in the demand for wholesale chocolates with the numbers spiking from 36,968 to 81,638. Similarly, the demand for traditional gifts like scented candles also grew by 56% with 6587 pieces leads received in October as compared to 4204 pieces in September. In the month of October, TradeIndia also witnessed a 69% rise in the demand for kitchenware with 19008 products being listed for sale in contrast to 11,200 in the preceding month.
Speaking on the burgeoning festive sales, Mr.Sandip Chhettri,COO,TradeIndia, said,"We are quite pleased with the gradual upsurge in our sales trajectory thanks to the advent of the festive period. Products like chocolates have soared high on the consumer demand graph much to our expectations along with a predicable increase seen in the demand for conventional gifting solutions like candles and kitchenware. In concurrence with the times, this year has also seen the emergence of COVID-related gift packages replete with an essential face mask, hand sanitizer, and a disinfectant spray. The festive period is a special time when everyone comes together to celebrate the triumph of good over evil, light over darkness and life over death. It is important for the nation to stay on a united course against the pandemic and keep reminding itself that together we can achieve even the most impossible feats and overcome the most ultimate odds."
You might also like
---
More from Business
---
  eMSMESarathi is a digital platform helping business to discover the MSME schemes available pan India. It supports MSMEs by …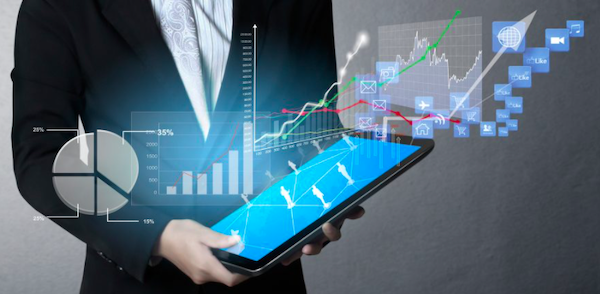 Mr. Prabhakar Tiwari, Chief Growth Officer, Angel One Ltd The world is rapidly turning to digital. In India, there were 700 million …
  By Mr. Prabhakar Tiwari, Chief Growth Officer, Angel One Ltd Technology has connected everyone with all the things around them. From …
Editor Picks
---