Sonu Nigam is equivalent with taking a stance for social cause, keeping in account the various social initiatives he is involved in. He has now lent his support towards Prime Minister Narendra Modi's Swacchh Bharat's campaign. With his determined efforts he transformed the place into a spick and span layout. Sonu Nigam also encouraged the campaign by singing a beautiful song composed by him. Sonu Nigam enunciated the importance of breathing clean & rub out the sleazy mark of "filthy" and "smelly" that India is burdened with.
Extending his support to Swacchh Bharat Initiative the happy and delighted Singer Sonu Nigam said, "I am grateful to the Lion's and their idea behind the beautiful gift to Modiji. Supporting the country's leader in such small ways will definitely lead to a progressive upliftment of our country. With such initiatives by true Indians like Lion Raju V Manwani I can assure that our country will be a very clean an incredible country. I am looking foreward to many more such initiatives by the Lions"
The "Swachh Bharat" Abhiyaan of Prime Minster Hon'ble Shri. Narendra Modi  ji, which has been incorporated by the Second International Vice President  Hon'ble Lion Naresh Aggarwal, wherein the Lions have resolved to offer their unconditional support to the initiative,  of which Lion Raju V Manwani has been appointed the Pan India Coordinator to co-ordinate and assist to help fulfill this NATIONAL DREAM.
The Lions are committed to fulfilling the dream of a "Swachh Bharat" and will be investing time, energy, thoughts & ideas, patriotism and funds – in tandem with the Lokhandwala Vyapari Mandal, Celebration Sports Club (Lokhandwala) and Mr.Sanjay Chhabria the CMD of M/S Radius Developers who have very kindly come forward to sponsor our initiative – into making this a reality, and their first step in that direction, as a sample of their wider agenda is the beautification of a 2.3 km. stretch of the Purshottam Das Tandon Road (Lokhandwala Main Market)  in Andheri (West), Mumbai 400 053, which would include LED lights (all year round a la Marine Drive), civic messages, parking lines, zebra crossings, demarcation lines, direction lines.
You might also like
---
More from Entertainment
---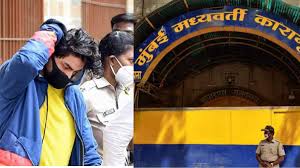 Aryan Khan, son of actor Shahrukh Khan, lives in a palace-like house, in Arthur Road Jail. Now surprising information is …
  Natasha Bharadwaj receives an IMDb STARmeter award in the "Breakout" category, as determined by IMDbPro data on the page views …
The design brings to life the passion, energy and emotion of cricket fans. To pre-order yours, visit mplsports.in India, October 8, 2021: With …
Editor Picks
---