New Delhi/Mumbai, September 30, 2016: Multi Commodity Exchange of India Ltd (MCX), India's No. 1 commodity exchange was named 'Best Exchange of the year in Bullion Industry' at the 9th International Gold Summit & Excellence Awards jointly organized by ASSOCHAM, and World Gold Council at Shangri-La's Eros Hotel, in New Delhi on September 29, 2016. This award demonstrates MCX's tireless efforts towards serving the bullion stake holders in their pursuit of effective price risk management and efficient price discovery.
The award was presented to Mr. Mrugank M Paranjape, MD & CEO, MCX; and Mr. P K Singhal, President & Whole Time Director, MCX, by the Chairman, Parliamentary Standing Committee on Finance, Dr M. Veerappa Moily.
The award is the latest recognition of MCX, which has won three 'Best Commodity Exchange' awards in the last two years at various reputable forums including India International Bullion Summit organized by IBJA, 14th Commodity Futures Market Summit & Excellence Awards organized by ASSOCHAM; and Bullion Federation Global Convention organized by Bullion Federation.
Over the last two years, MCX' performance has gone from strength to strength. The Exchange's total turnover increased by around 8.7 per cent to Rs 56,341.94 billion during FY 2015-16 as against Rs 51,837.07 billion in FY 2014-15. MCX's bullion futures contracts have continued to boost its appeal to the market participants. Moreover, a total of 5655 kg of gold was delivered on the MCX platform during 2015-16, proving the robustness and the trust behind its delivery mechanism among its stakeholders. According to Futures Industry Association statistics, MCX gold ranked 3rd in 2015 among the gold futures contracts traded on all global exchanges in terms of number of contracts that exchanged hands on the exchange platform.
Receiving the award, Mr. Mrugank Paranjape, MD & CEO, MCX said, "We are delighted to receive this prestigious accolade. We will continue to take steps for further development of the Indian Bullion Market by introducing more products that meet the needs of the entire bullion value chain. MCX's bullion contracts have become a benchmark for bullion prices in India. Moreover, in a gold-intensive economy like ours, MCX is one institution which reflects through its operations, achievements and impact, the premier position of India in the world gold market."
Mr. D S Rawat, Secretary General, ASSOCHAM congratulated MCX on receiving this well-earned honour. He said "MCX provides a platform for efficient price discovery for gold in India".
A cumulative total of more than 13 lakh unique clients traded in gold till 2015-16 accounting for an average daily volume of 18 tonnes, amounting to Rs. 4853 crore that was traded on MCX during 2015-16, with an average daily open interest of 10.6 tonnes of the metal, amply testifies the strength of price discovery mechanism on the MCX platform. MCX gold prices are accepted as the benchmark by all entities in the gold value chain across India.
You might also like
---
More from Business
---
  eMSMESarathi is a digital platform helping business to discover the MSME schemes available pan India. It supports MSMEs by …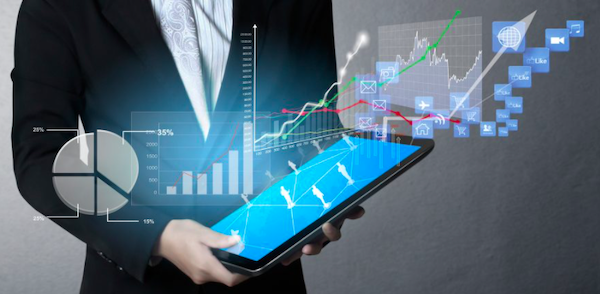 Mr. Prabhakar Tiwari, Chief Growth Officer, Angel One Ltd The world is rapidly turning to digital. In India, there were 700 million …
  By Mr. Prabhakar Tiwari, Chief Growth Officer, Angel One Ltd Technology has connected everyone with all the things around them. From …
Editor Picks
---