Mumbai, 13th June 2017:- Scams have become the newest way to earn quick money. The country has seen a significant increase in the number of fraud cases, across sectors including banking, hospitality, education and travel.
Concerned by the growing number of visa fraud complaints from citizens of late, VFS Global, the world's largest visa processing company that partners with 52 client governments worldwide to provide visa services, is launching a 'Say No To Fraud' campaign in major Indian cities. This is to warn the public against being taken in by false promises of job or immigration abroad issued by fraudsters posing as VFS visa agents.
The vast majority of complaints originate from the southern states of Kerala, Andhra Pradesh and Karnataka as well as from Tier 2 or Tier 3 cities such as Chandigarh, Jalandhar etc. False promises of immigration to Australia, New Zealand and Canada have been the most rampant.
In this connection, VFS Global has launched anti-fraud messaging throughout the country at all its consumer touch-points, such as the call centre, invoice and receipts, SMSes, emails, etc. This is to alert the citizens in general and VFS's visa applicants in particular against the ongoing hoax.The modus operandi of the scamsters is fairly simple: They first call up unsuspecting visa applicants, claiming to be from VFS Global. Using 'spoofing' software, they mask the number they are calling from, and it appears to the call recipient as if the call is being made from a registered VFS Global number. While on the call, the visa applicant is asked to verify the same by visiting the company website.
The caller usually either makes a promise of assured immigration or a job opportunity on foreign shores, or, alternatively, alarms the visa applicant with the prospect of deportation or visa rejection.
This initial phone call is followed up with fabricated job offer letters and official-looking documentation, which the scammers share via fake email IDs. Once the ground is laid, the unsuspecting victims are asked to deposit lump sums of money in a bank account, which is also mentioned in the email.
It is indeed unfortunate that a small percentage of VFS Global visa applicants have fallen prey to this trap. In its ongoing campaign launched to caution against such visa scams, VFS Global has begun issuing alerts to its customers to be vigilant about such fraudulent calls, at various touch-points (through call centres, SMS alerts, website updates, emails, etc.). Applicants are alerted that firstly, no personnel or representative of VFS Global is authorised to demand upfront payments or personal information of visa applicants, via phone or email, to guarantee a job or immigration to any country. Secondly, the visa applicants are clearly warned against publishing their passport or visa application numbers on public domains or social media platforms such as Twitter or Facebook, as scamsters are on the constant prowl for such data that they can later misuse for further gains.
Warning signs that indicate you may be getting duped:
1)      All e-mails to visa applicants are sent from fabricated email IDs, usually via commonly used personal email accounts such as Gmail, Yahoo, .co.in, etc.
2)     Scamsters usually request for advance payments to personal bank accounts with the threat of visa application rejection or deportation
3)     Pixelated and out-of-proportion VFS Global logos are used on documents such as job offer letters and other forged contracts, which are sent to the visa applicants.  
4)     All communication with the scammer stops once a payment has been made.
VFS Global is a company of international repute that lays great premium on integrity and public trust. It is the trusted partner of 52 countries and millions of visa applicants around the world. Through all-round vigilance, timely upgradation of its IT infrastructure and most importantly, ceaseless communication with its stakeholders, VFS Global continues to ensure the information security of its customers.
You might also like
---
More from General
---

  Mumbai, 04th October 2021: FDCI X Lakmé Fashion Week presented jointly by Lakmé, Fashion Design Council of India (FDCI) and RISE Worldwide …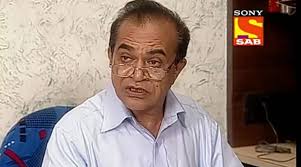 At the age of 77 Veteran actor, Ghanshyam Nayak passed away on Sunday (October 3) in Mumbai. He was were …
Prime Minister Narendra Modi took part in a prayer meeting at the Gandhi Smriti in Delhi.
Editor Picks
---