· Revenue at ₹3,330 mln up 16.4% YoY
· EBITDA at ₹1,415 mln up 54.8% YoY with EBITDA margin of 42.5%
· PAT at ₹1,070 mln up 43.8% YoY
· Board announces dividend of ₹4 per equity share with a face value of ₹10 per share subject to shareholder's approval in the ensuing AGM
Mumbai, May 18, 2021: Quick Heal Technologies Limited ("Quick Heal"), one of the leading providers of cyber security and data protection solutions to consumers, businesses and Government, reported its audited results for the quarter and full year ended 31st March 2021.
Dr. Kailash Katkar, Managing Director & Chief Executive Officer, Quick Heal Technologies Limited, said; "We are delighted to conclude FY21 on a high note. We would like to thank our employees and partners for their relentless efforts and dedication as we continued to deliver the best-in-class security solutions to our customers. Our ongoing investments in building newer capabilities and strengthening of the leadership team, position us well to launch next-generation solutions and build a solid foundation for the enterprise business. However, the new wave of pandemic has once again presented a challenging operating environment with lockdown imposed in multiple states. As vaccination picks up momentum, we are hopeful that the situation will improve in due course of time."
Mr. Nitin Kulkarni, Chief Financial Officer, Quick Heal Technologies Limited, added "We have delivered strong financial performance for the quarter and closed the year on a positive note. During the quarter, along with strong top line growth, we managed to significantly improve EBITDA margin due to our constant focus on improving the operational efficiencies. In line with our philosophy of constantly rewarding shareholders, during the last quarter we announced buyback of equity shares which also fits with our robust capital allocation policy and should be EPS accretive. Our balance sheet remains strong with zero debt and cash and cash equivalents of around ₹4,809 mln."
Segmental Performance for full year ended 31st March 2021
ü Retail segment revenue at ₹2,994 million compared to ₹2,422 in FY20. Retail segment contributed 81.8% to total revenue in FY21
ü Enterprise and Government segment revenue at ₹665 million compared to ₹609 mln in FY20. Enterprise segment contributed 18.2% to total revenue in FY21
Key updates:
· Quick Heal Technologies has announced buyback of 63,26,530 equity shares of the company constituting 9.85% of the paid up equity share capital of the Company, for an aggregate amount not exceeding ₹ 1,550 million at ₹245 per equity share.
· The Board of Directors have declared a final dividend of ₹4 per equity share with a face value of ₹10 per share for FY2020-2021 which is subject to shareholders' approval in ensuing annual general meeting.
About Quick Heal Technologies Limited : Quick Heal Technologies Limited is one of the leading providers of IT Security and Data Protection Solutions with a strong footprint in India and an evolving global presence. Incorporated in the year 1995, with a registered office in Pune, it is an all-round player in cybersecurity with presence in B2B, B2G and B2C segments and multiple product categories – endpoints, network, data and mobility.
It helps in simplifying security by delivering best-in-class protection against advanced cyber-threats to millions of its customers and enterprises. Quick Heal's portfolio includes solutions under the widely recognized brand names 'Quick Heal' and 'Seqrite' across various operating systems and devices.
For more information about the Company, please visit our website www.quickheal.co.in
Safe Harbor Statement
This document may contain forward-looking statements about Quick Heal Technologies Limited, which are based on the beliefs, opinions, and expectations of the company's management as the date of this press release and the companies do not assume any obligation to update their forward-looking statements if those beliefs, opinions, expectations, or other circumstances should change. These statements are not the guarantees of future performance and involve risks and uncertainties that are difficult to predict. Consequently, readers should not place any undue reliance on such forward-looking statements.
You might also like
---
More from Business
---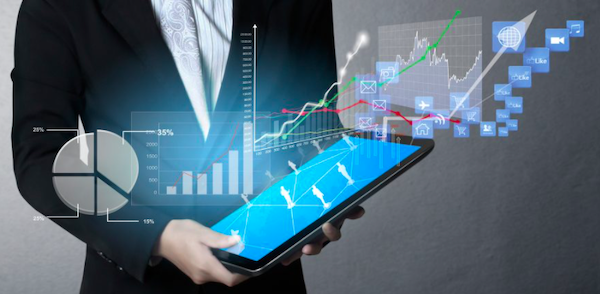 Mr. Prabhakar Tiwari, Chief Growth Officer, Angel One Ltd The world is rapidly turning to digital. In India, there were 700 million …
  By Mr. Prabhakar Tiwari, Chief Growth Officer, Angel One Ltd Technology has connected everyone with all the things around them. From …
  Smart Sauda 2.0 campaign launched across social media platforms, OTTs, business channels, display platforms, audio streaming platforms, etc The …
Editor Picks
---