The transaction of 15MT wheat demonstrates that FinTech platform e-Mandi offers huge opportunities to small holder farmers
Mumbai, August 27, 2021: One of India's fastest-growing home-grown Agri Fin-Tech firms, Origo Commodities has achieved a major milestone by completing the first trade involving an FPO via its e-Mandi platform. The trade involved Barhan Kisan Vikas Producer Company Limited (Barhan KVPCL) based at Barhan village in Agra district of UP, selling 15 MT Wheat to Shri Hanuman Trading in Hardoi. It will now open up a world of opportunities for Origo e-Mandi as a Trade & Finance platform, for FPOs as a seller to direct processors, and for Processors to directly buying from the source.
Origo e-Mandi platform offers ample benefits, wherein farmers can connect directly with buyers from across the country, have transparency, and update at every stage of the transaction and digital payments. For buyers, the platform offers the ability to buy directly on the digital platform via live transactions to procure physical commodities and also fund their purchases. e-Mandi platform is accessible through the web as well as via IoS/ Andriod App.
Speaking on the development, Sunoor Kaul, Co-Founder, Origo Commodities said, "e-Mandi is our "Super App" for digital agri-trade and finance. It offers a huge value-add in terms of simplifying trade, finance, and price discovery across India. This trade demonstrates that we are connecting farmers directly to the processors and doing so via a digital platform, to maintain transparency. We are working with smallholder farmers, FPOs and the size of the transaction is not a limitation."
Further adding, Rashmi Singh, Director of Barhan KVPCL said "We are very excited to connect to the direct processors through Origo e-Mandi. From the time the e-Mandi team had come and explained to us the process of selling our farm produce on the online marketplace, we are feeling quite assured about the prices our farmers are going to get. This deal has brought a huge change in the way we see the possibilities for us going forward."
You might also like
---
More from Business
---
  eMSMESarathi is a digital platform helping business to discover the MSME schemes available pan India. It supports MSMEs by …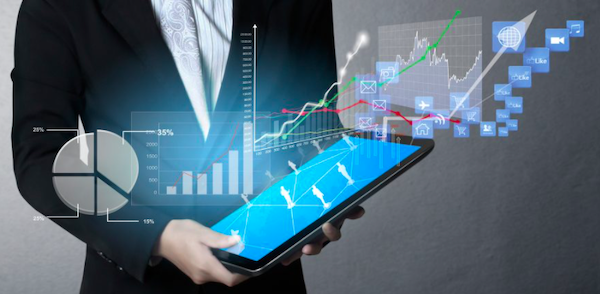 Mr. Prabhakar Tiwari, Chief Growth Officer, Angel One Ltd The world is rapidly turning to digital. In India, there were 700 million …
  By Mr. Prabhakar Tiwari, Chief Growth Officer, Angel One Ltd Technology has connected everyone with all the things around them. From …
Editor Picks
---