Finology announces premium services under Finology One to ease the financial journey of all types of investors in India

It has a collection of expert-crafted platforms like financial planning tool – Recipe, learning platform – Quest, and equity research tool – Ticker at Rs 499 a month
Mumbai, 24th August 20th, 2021: Investing in the Indian stock market has never been this easy and Finology is making that happen. Empowering Indian investors to initiate their investment journey, Finology – India's biggest financial education and one-stop investment platform, has launched a line of premium services under a subscription-based model, Finology One.
An affordable solution, especially crafted by experts, Finology One is an amalgamation of financial planning tools, namely Recipe, Quest, and Ticker. Not only will it make the users' financial journey easier, but they also won't have to pay extra for accessing the different tools. With just one subscription, users can get access to all the premium tools at a minimal price of Rs 499 a month.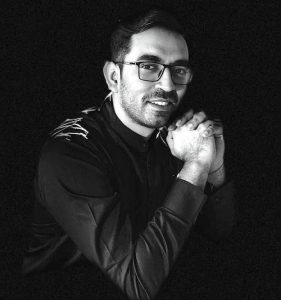 Speaking on the development, Pranjal Kamra, Spokesperson & CEO of Finology, said, "Financial planning and learning has been needlessly expensive and complicated in India. We want our users to have a seamless investing experience. Hence, we have given them access to tools that are affordable and hassle-free. Finology One can be used effortlessly by anyone – from a beginner to an expert – to achieve their financial goals."
With a motive of providing clever solutions to its investors' financial needs, Finology One has been carefully crafted to give users a seamless experience. The platform's clever financial planning tool, Recipe helps align investments with individual financial goals. It's an integrated financial planner that aims to empower investors through its intelligent technology and expert recommendations.
With the financial learning platform Quest, users can learn about investing and financial concepts at their own pace via relevant and crisp courses. It offers the users pre-designed learning paths, wherein they can easily find the perfect place to start and will know how to proceed. Quest also rewards the users with prestigious BSE Institute & Finology certifications that will definitely give a boost to their professional lives.
Ticker has been Finology's star product. It is a new-age equity research tool and stock screener that helps users to evaluate the fundamentals of stock ideas. With special features such as IPO watch, among others, it not only provides an independent and insightful stock-picking experience, it also helps in tracking the investment portfolios of some of the biggest, most successful investors.
With the introduction of Finology One and its extraordinary features, Finology is hoping to alter the financial education & investing system in India.