By Mr. Prathamesh Mallya, AVP- Research, Non-Agri Commodities and Currencies, Angel Broking Ltd
Gold gains on mounting inflation woes whilst China's move to curb commodity prices undermined the industrial metals.
Gold
In yesterday's trading session, Spot gold gained over 0.5 percent to close at $1898 per ounce as mounting inflation worries shifted investors towards Gold which is widely considered as an inflation hedge.
US Consumer prices soared in May'21 following reopening of economies which boosted demand. Even the number of Americans filing for the new unemployment claims dipped lower which signaled towards a firmer labor market.
However, US Federal Reserve officials stated earlier that the current increase in prices is transitory following the optimism over reopening of economies.
The US Currency strengthened as a series of upbeat economic data underpinned market sentiments which made the Dollar denominated Gold less desirable for ither currency holders.
Gold prices found some support after China's factory gate prices soared following the high commodity prices which further strengthened inflation worries.
Crude Oil
On Thursday, WTI Crude ended higher by 0.5 percent to close at $70.3 per barrel. Oil prices gave up most of its gains in yesterday's session after a false reports stating that the U.S. Treasury Department revoked sanctions on one National Iranian Oil Company alarmed global investors.
Oil prices traded lower in the earlier trading session as a spike in US gasoline stocks undermined the market sentiments despite bets on increasing in demand from major economies and plummeting US Oil Inventories.
As per reports from the Energy Information Administration, US fuel inventory surged by 7 million barrels last week while the distillate stocks rose by 4.4 million barrels. Spike in US gasoline inventory clouded the optimism over recovery in demand and kept the prices in check.
The fall in Oil prices was limited as US Crude inventories decreased by 5.2 million barrels last week, recording its 11th Consecutive weekly fall and surpassing the analyst expectation of a 3.3-million-barrel drop.
Base Metals
On Thursday, most Industrial metals on the LME remained under pressure after China's producer's inflation soared to a multiyear high following the recent spike in commodity prices.
In May'21, China's Producer Price index jumped by 9.0 percent after a 6.8 percent rise in April'21 as commodity prices surged to record high levels which reignited inflation worries.
Chinese officials vowed to increase scrutiny of the commodities markets and to keep a tab on surging commodity costs after the factory gate prices surged to the highest in about 12 years.
China, the world's biggest consumer of metals, attempting to curb the commodity prices is expected to pressure industrial metals across borders.
Copper
LME Copper ended lower by 0.9 percent to close at $9890 per tonne as China moving towards curbing commodity prices and low premium for the red metal hampered sentiments.
You might also like
---
More from Business
---
The Tata Ace continues its 16-year legacy as the most successful commercial vehicle in the country   Mumbai, 18 June, 2021: Commemorating 16 …
Charging no extra cost, the feature will empower new age local business enablers, hyperlocal business aggregators, and individual hyperlocal applications …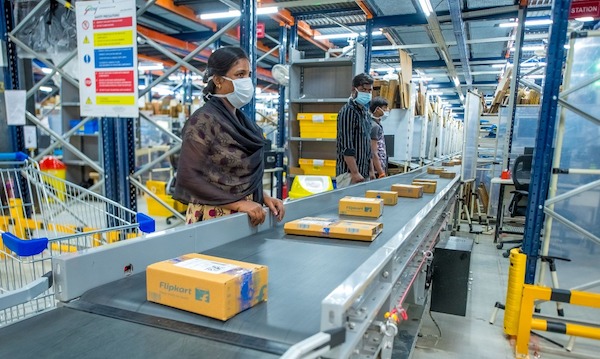 2.2 lakh square feet fulfillment center in Dankuni will create close to 3,500 direct jobs Will help support the …
Editor Picks
---