By Aamar Deo Singh, Head Advisory, Angel Broking Ltd
Media stocks rallied after the Zee-Sony merger announcement.
Except for Banks and FMCG, all sectoral indices ended in the green.
Benchmark Indices end on a flat note                       
Domestic indices started the day on a flat note, as indicated by the Asian markets. Nifty after starting the day on a muted note, slipped on the downside, but soon recovered to trade on a positive note. However, the index traded nearly in a 100 points range throughout the day. Nifty ended on a marginally lower note after witnessing a bounce back in yesterday's session. Whereas, the Nifty Bank index ended with a cut of nearly 300 points.
Broader Market Movement
The broader markets ended on a positive note as the small cap index witnessed a bounce back after ending on a negative note in the previous session, whereas the midcap index continued its positive momentum. Both the indices ended with gains of over 1 percent, outperforming the benchmark indices. On the sector front, Nifty Media index witnessed a sharp surge on the back of ZEE Entertainment, which was up more than 30% making the index the top performer in today's session with gains of over 13 percent. Whereas, Banking and Financial services indices ended as top losers. On the stocks specific front, Coal India, Tech Mahindra and Tata Motors were the top gainers, gaining over 2 to 3 percent and HDFC, Nestle India and Kotak Bank were the top losers, down more than 1 percent.
Stocks in News
The stock price of ZEEL zoomed over 30 percent after the company signed a merger deal with Sony Pictures India. Share price of Tata Motors rose another 2 percent, after the automaker said it would hike the price of its commercial vehicles by around 2 percent from October.
Global Data Front
The US benchmark indices witnessed a mixed trading session following the sell-off seen during trading on Monday. The choppy trading on Wall Street was seen ahead of the Federal Reserve's monetary policy announcement on Wednesday. The futures of Wall Street's three major indices are trading on a positive note. The Dow Jones Futures up 0.60 percent, the NASDAQ futures up 0.38 percent and the S&P 500 futures up 0.53 percent. While on the European front, the indices are trading on a positive note, with FTSE and CAC 40 index up more than 1 percent.
To summarise, Sensex and Nifty closed in the red on Wednesday, ahead of the Fed meeting outcome. Sensex shed 78 points and closed at 58927. Nifty 50 closed at 17546, down 0.09 percent. The levels to watch in the coming days for Nifty are 17650 – 17700 on the upside, and on the downside, 17300 – 17250 would be the levels to watch out for.
You might also like
---
More from Business
---
  eMSMESarathi is a digital platform helping business to discover the MSME schemes available pan India. It supports MSMEs by …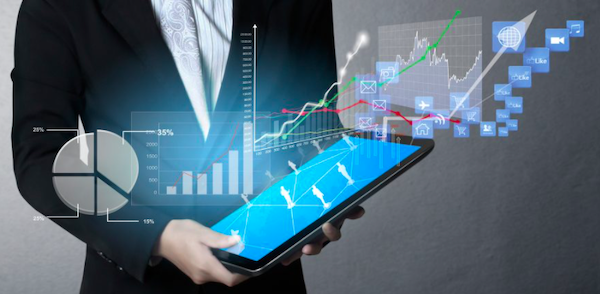 Mr. Prabhakar Tiwari, Chief Growth Officer, Angel One Ltd The world is rapidly turning to digital. In India, there were 700 million …
  By Mr. Prabhakar Tiwari, Chief Growth Officer, Angel One Ltd Technology has connected everyone with all the things around them. From …
Editor Picks
---